Main content starts here, tab to start navigating
Menus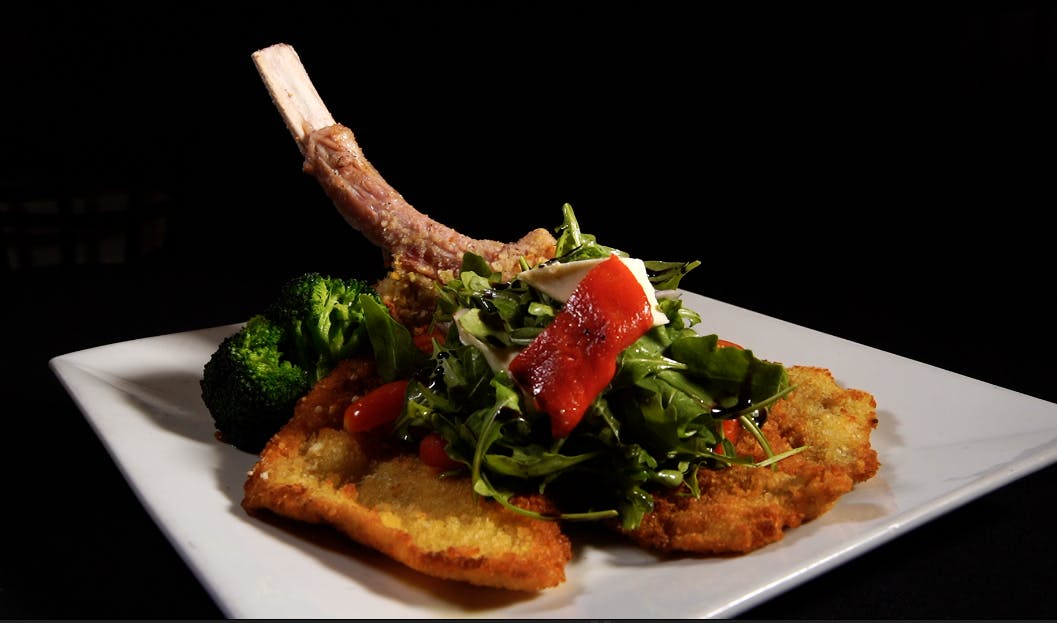 Slide 1 of 3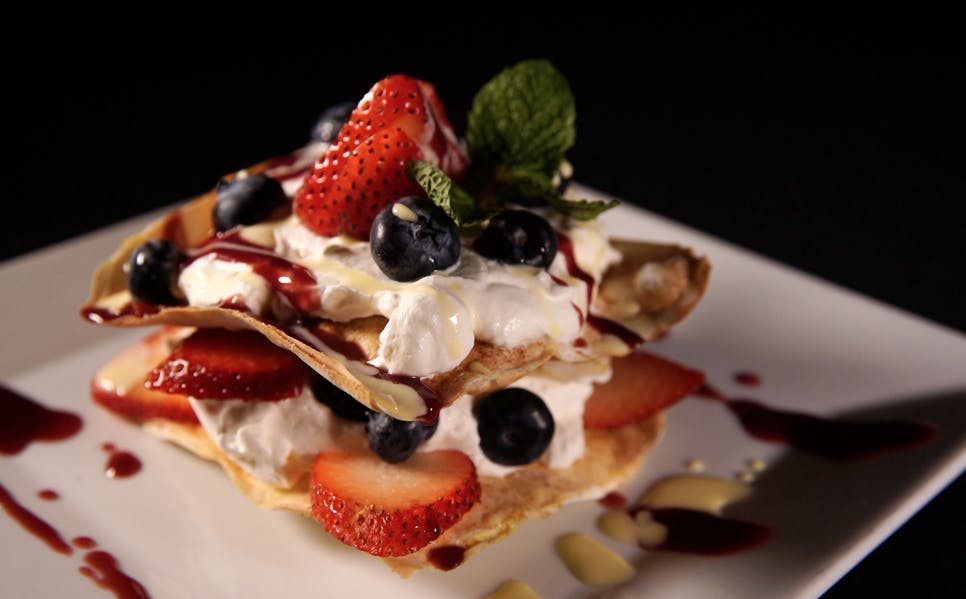 Slide 2 of 3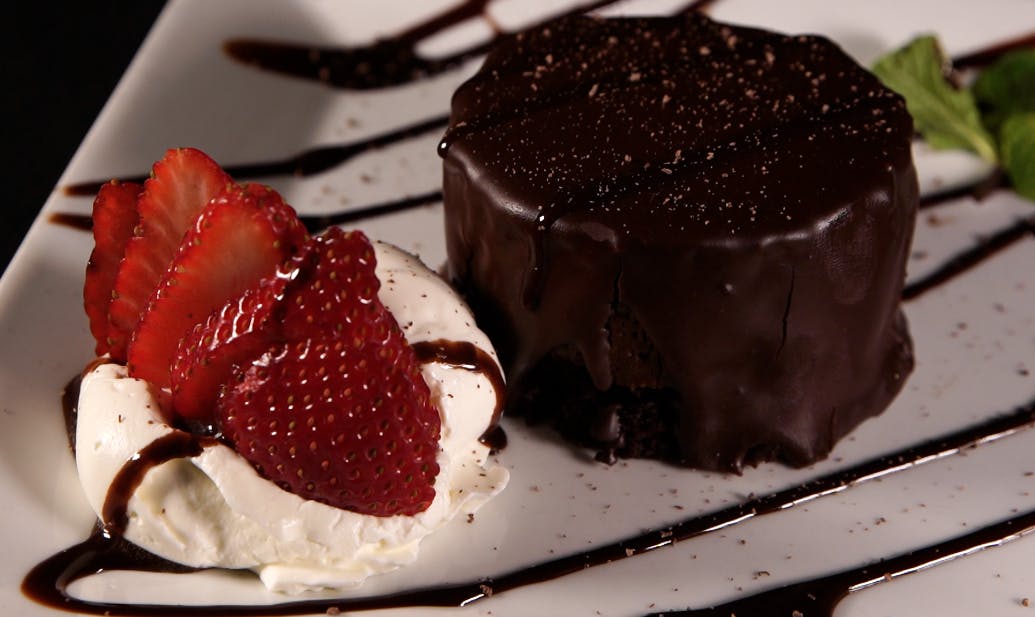 Slide 3 of 3
20 % Off All Take Out Orders

Call (631) 367-6060 starting at 3pm daily to place your curbside pickup order.
Pickup between 4-8pm daily.

Read more about the sanitation steps we are taking to protect you and our staff, and how we are supporting our Grasso's employees during this time.
Download PDF
Appetizer
Chicken Empanadas

Roasted Tomatillo, Avocado Aioli, Mesclun Greens

$14

Grasso's Margarita Pizza

Light Marinara Sauce Fontina Cheese

$12

Grilled Hearts of Artichokes (Vegan & GF)

Roasted Peppers & Fennel, Roasted Cauliflower, Balsamic Glace

$18

gluten free
SALADS
*Cooked To Order * Before placing your order, please inform your server if you have a food allergy. If you would like something for dinner that is not on the menu please let your server know and we will gladly prepare it for you if possible. Sharing/Splitting charge $5.00 This menu item consists of or contains meat, fish, shellfish, or fresh shell eggs that are raw or not cooked to proper temperature to destroy harmful bacteria and/or virus. Consuming raw or undercooked meats, fish, shellfish or fresh shell eggs may increase your risk of food-borne illness especially if you have certain medical conditions
Gail's Grilled Pear

Bibb Lettuce, Blue Cheese, Candied Walnuts, Hazelnut Vinaigrette

$12

Classic Caesar

Romaine, Toasted Herb Croutons Parmesan Crisp

$10

Mesclun Green Salad

Mesclun, Garbanzo Bean, Roasted Red Beets, Tomato Cucumber, Lemon Vinaigrette

$10

Add Chicken +5 Add Salmon / Steak / Shrimp +7
Entree
Atlantic Salmon

Dijon Panko Encrusted, Roasted Vegetable Orzo Garlic Lemon White Wine Sauce

$25

Grilled Jumbo Shrimp Scampi

Toasted Seasoned Breadcrumbs, Garlic Lemon, White Wine Saffron Risotto, Spinach

$28

Classic Chicken

PARMIGIANA– Light Tomato Sauce, Fontina Cheese Served with Linguine 22 SEMI FREDO - GRILLED CHICKEN Fresh Tomatoes, Baby Arugula, Fresh Mozzarella Roasted Peppers, Balsamic Glaze Served with Roasted Potatoes 22

$22

Paella Risotto (GF)

Chicken, Shrimp, Chorizo, Peas, Light Tomato Sauce

$24

gluten free

Zucchini Linguine (Vegan & Gluten Free)

Cherry Tomato, Artichoke, Mushroom, Spinach, Garlic EVOO & White Truffle Essence

$24

dairy free, egg free, gluten free, fish free

*Grilled Sirloin Steak (GF)

Black Truffle Butter Yukon Gold Mash Potatoes, Asparagus

$30

gluten free

Veal Scallopini San Gimignano

Lightly Breaded, Crimini Mushrooms Demi-Glace Melted Mozzarella Yukon Gold Mashed Potatoes

$28

*Grilled Berkshire Pork Chop (GF)

Hot Cherry Peppers, Sautéed Onions, Potatoes Balsamic Glaze

$28

gluten free

Fresh Paccheri Pasta

Shrimp, Kalamata Olives, Fresh Mozzarella, Light Tomato Sauce

$24

Fresh Cavatelli Bolognese

Classic Meat Ragu with Beef, Pork, Veal

$22

Fresh Fusilli Avellinesi

Sweet Morsels of Maine Lobster Meat, Shrimp Sweet Peas, Cognac Cream Sauce

$25

All Pastas Can Be Made with Zucchini Linguini +$2.00

$2
Sides
Lobster Mac & Cheese

$16

Mushroom Risotto

$14

Grilled Vegetable Medley

$10
Hand Helds
Served with Steak Fries & Pickles
*Burgers

American -AWS Bacon, American Cheese Grasso's - Mushroom, Onion, Fontina Cheese

$14

Sirloin Slider

$7

Grassos Chicken Wrap

Basmati Rice, Black Beans, Peppers, Sautéed Onions, Chipotle Aioli

$14

Grassos Steak Wrap

Basmati Rice, Black Beans, Peppers, Sautéed Onions, Chipotle Aioli

$16

Chicken Fingers With Steak Fries

$7
Today's Special Appetizers
Homemade Lobster Ravioli

Light Garlic Cream Sauce

$14

Imported Truffle Buratta

Sliced Soppressata, Fresh Tomato, Roasted Red Peppers, Arugula, Sweet Balsamic Drizzle

$16
Today's Special Entrees
Flounder Ala Grassos

Lightly Breaded Lemon White Wine Garlic Sauce Basil, Capers, Fresh Tomato Basmati Rice Sautéed Spinach

$28

Long Island Duck (GF)

Twice Roasted ½ Duck, Cherry Brandy Sauce Exotic Mushroom Risotto

$35

*New Zealand Lamb Chop

Panko Bread Crumb Dijon Mustard Encrusted Cabernet Shallot Demi-Glace Yukon Gold Mash Potatoes Vegetable Medley

$35
BUBBLES
Sparkling Brut / Gruet / Albuquerque, NM

Aromas of green apple, citrus and mineral notes are rounded out by a lingering finish with a hint of brioche. 90 points from Wine Spectator

$44

Prosecco Brut / Mionetto / Trevisio, Italy

An intense fruity bouquet with a hint of golden apples. It is very dry, fresh, light in body and well-balanced.

$54

Prosecco Brut/ Ill / Valdobbiadena, Italy

Distinguished by a rich array of fragrances that include acacia blossoms, honey, and apricot. The palate is soft and smooth, yet at the same time crisp and dry.

$48

Veuve Clicquot / Yellow Label, Brut NV / Champagne, France

Dry, balanced and full flavored with elegance, crispness and a lingering Pinot Noir finish. Yellow straw color with white fruits, vanilla and toasty notes.

$115

Moët & Chandon / Imperial, Brut, NV / Champagne, France

Soft and mature aromas of white fruits like peaches and pears with hints of hazelnuts. Flavors of pear, peach, apple and gooseberry with brioche and cereal notes.

$110

Moet & Chandon / Dom Perignon 2004 / Champagne, France

Well-textured and delicious, this Champagne offers a fine, firm palate with excellent ripe flavors; excellent as a main entrée bubbly, made only in the finest of years. Aromas are bright and floral. Toasty notes on the palate that lead into a silky and creamy finish.

$300
CRISP & SNAPPY (White Wine)
Pecorino, DOCG / Saladini Pilastri 2018 / Offida, Marche, Italy

Grapes are organically grown and hand harvested. Pale straw in color. Intense, fragrant notes of tropical fruits. Full bodied with medium acidity, showing flavors of yellow fruits and ground white spices like ginger and white pepper, almonds and hazelnuts. Made with Organic Grapes * A House Favorite

$42

Pinot Grigio DOC/ Casarsa 2018 / Friuli - Venezia, Italy

Coppery, straw yellow. Displays a peculiar perfume of wild flowers and acacia. Dry, full and harmonic.

$36

Pinot Grigio / Santa Margherita 2017 / Alto Adige, Italy

This wine is light to medium bodied with appealing citrus fruit flavors and a nice dry finish. On the palate is lemon, apple and pear.

$50

Gavi DOCG / San Matteo 2018 / Gavi, Piedmont Italy

Made from 100% Cortese and Estate grown and bottled. Aromatic nose with notes of flowers, white peaches and minerals. Fully dry with crisp acidity, the palate is flinty with layers of fruit and textured creaminess; beautifully balanced. Hints of peach, pear and flowers wrap around the generous finish.

$54

Sancerre / Hippolyte Reverdy 2017 / Sancerre, France

100% Sauvignon Blanc. A beautiful, traditional Sancerre. Platinum-yellow color. Nose of white tree fruits, crushed gravel road and fresh honeycomb. Displaying notes of apricot & green apple, vanilla cookies, and freshly cut grass.

$60
MEDIUM TO RICH (White Wine)
Chardonnay / Villa Blanche, Calmel & Joseph 2018 / Pays d'Oc, France

A Chardonnay that is truly Old World meets New World. There are pretty white-flower aromas that grace the bouquet of this wine, with a supporting core of pink apple, peach and ripe honeydew. Despite its light weight, there's a pleasant roundness to the midpalate, with lasting fruit impressions on the close. *A House Favorite

$48

Burgundy / Chateau de Beaune 2016 Bouchard Pere & Fils / Rully, France

100% Chardonnay; Delicately perfumed with aromas of dried fruit and a light floral note. On the palate melon, dried pineapple and pear. A lemon curd middle and white flowers adds to its delicate nature. * A House Favorite

$66

Burgundy/ Chateau de Chassagne - Montrachet/ Bader- Mimeur 2014/Chassagne—Montrachet France

100% Chardonnay; A shy nose delivering delicate, fruity notes and is discretely woody. On the palate is peach, pear and apple enhanced by subtle woody and nutty notes. Youthful, tense and structured.

$160

Chardonnay/ Sonoma—Cutrer, 2016, Sonoma, CA

This wine is classic California; clean, fresh and oak-influenced. Fruit for this single vineyard wine comes from specific blocks within the winery's Cutrer vineyard. It has a rich texture that is big, round and creamy, flowing into a bright finish balanced acidity.

$64

Chardonnay / Cakebread Cellars 2017, Napa CA

Bright, creamy, golden apple, white peach, pear and melon aromas, hints of mineral, yeast and oak spice, introduce rich, full-bodied, apple, pear and melon flavors that persist throughout a lingering finish refreshed by vibrant citrus and mineral tones. Round, supple texture, superb concentration, great depth, and balanced acidity.

$90

Chardonnay, Far Niente, 2017, Napa CA

Aromas of melon, sweet citrus and white blossom floral layered with notes of flint, yeast and sweetly toasted oak. A smooth and focused entry is followed by a silky mid palate with ripe flavors of honeydew and lemon, supported by just of touch of minerality, brioche and toasted hazelnuts. The finish is long and structured with citrus zest and mouthwatering acid.

$180
MELLOW & FRUIT DRIVEN ( Red Wine)
Pinot Noir / Saveurs du Temps 2017 / Pays d'Oc, France

The red berries are fresh, ripe and a little wild. Don't expect the cherries that come from the jar. Complimented with light herbal and floral flavors and barely a hint of briar fruits and earth. Solid acidity keeps the wine fresh and bright, while the tannin is mild and round. This is medium but packs a punch in the flavor department.

$48

Pinot Noir / Bread & Butter 2017 / Napa, CA

This Pinot Noir boasts juicy red fruit; cherries and raspberries with a touch of cassis. Delicate hints of cedar and bay leaf balance the sweetness of the fruit, creating an enduring bouquet.

$60

Cannonau Riserva, DOC / Sella & Mosca 2017 / Sardinia, Italy

A mesmerizing aroma of crushed violets. Warm, dry, and harmonious with plumy fruit flavors and an aristocratic oak overtone. * A House Favorite

$54
ROUND & JUICY (Red Wine)
Red Blend / The Pessimist 2017 / Paso Robles, CA

Intensely aromatic nose that ascends to greet you with blueberry, boysenberry and black plum fragrance. Layers of elderberry and truffle, with cocoa and cardamom spice accents, further amplified by hints of eucalyptus, leather, cherry pipe tobacco and grilled meats. The finish is smooth and leisurely. Essences of pure dark berry fruit. Robert Parker 92 Points

$65

Red Blend / Quantum / Napa, CA

Aromas of black fruits and preserves are accented by notes of herb, oak spice and dried fruits. Rich and expressive, round and full in the mouth with evident tannins that will lead to continued development as the wine ages. Savory and chewy. 91 Points James Suckling

$75

Red Blend / Two² "Alpha Omega" / Napa, CA

Beautiful aromas balanced between spices, such as cinnamon and thyme, and fruit, such as cherries and raspberries, with tobacco leaf, cedar, caramel and hibiscus. On the palate: soft but fresh. Evolving on integrated tannins with beautiful chocolate notes and pipe tobacco with strawberry jam, cantaloupe and lilac.

$95

Red Blend / Opus One 2015 / Oakville, CA

Initial dark fruit, spice and baking aromas, notes of violet, black tea, and sage, followed by hints of vanilla and cocoa. Silky, fine-grained tannins provide structure and a creamy texture. Wine Advocate 98 Points

$750
RUSTIC (Red Wine)
Super Tuscan DOCG /Terre di Talamo "Tempo" 2016/ Morellino di Scansano, Tuscany, Italy

Bottle aged with a deep ruby-red color. Classic Maremma characteristics on the nose of ripe cherry fruit, earthy notes, and savory herbs. Medium bodied, the palate is structured with a core of balanced acidity and well integrated fine-grained tannins. Very long finish 92 Points James Suckling

$54

Chianti Classico Riserva, DOCG / Luiano 2016 / Tuscany, Italy

A rich and structured wine, with a complex and layered bouquet bursting with cherry and violet aromas, backed by leather and white pepper notes. Excellent with hearty roasted or grilled meat dishes.

$70

Chianti Classico Riserva, DOCG / Tenuta Di Renieri, 2015 / Tuscany, Italy

Aged 18 months in barrique and 6 months in bottle, made from 100% Sangiovese grapes and aged 18 months in Allier Oak barriques. Additional aging for "Riserva" adds complexity for a full bodied wine with spicy aromas of wild berries, ripe cherry, licorice, and herbs with silky texture and long finish.

$80

Taurasi, DOCG / Donnachiara 2015 / Campania, Italy

100% Aglianico and aged in French barrique. Deep, opaque ruby red color; the nose is blackberry, plum, cherry, cacao and coffee notes. The palate is full bodied, with elegant textural mouthfeel. Great balance of acid, fruit, tannin and alcohol. The soft, ripe fruit is woven perfectly around the tannic core. Long, long, finish

$90

Gattinara, DOCG / Travaglini Giancarlo 2014 / Piedmont, Italy

100% Nebbiolo. Deep ruby red in color with garnet reflections. On the nose, aromas of red fruit, blackberry, plum and licorice with hints of vanilla and leather. Full-bodied palate, with intense flavors of cherry, raspberry and spice culminating in a long and smooth finish. 92 Points from James Suckling.

$120

Bolgheri Sassicaia, DOC / Tenuta San Guido 2016 / Bolgheri, Tuscany, Italy

A True Super Tuscan; 85% Cabernet Sauvignon and 15% Cabernet Franc; A rich, black cherry and black currant flavored red, accented by cedar, wild herb and spice notes, this is supple and vibrant, with a lingering after taste of fruit and an emerging mineral element. Firms up nicely on the finish. 85% Cabernet Sauvignon, 15% Cabernet Franc. 97 points from Wine Spectator.

$54
BIG & ADVENTEROUS ( Red Wine)
Cabernet Franc / Onabay Vineyards, Night Heron 2013 / Long Island, NY

Aromas of wild raspberry and blueberry. The palate is showing rich and generous fruit, followed by a lingering finish and a sense of increasing complexity. 97% Cab Franc, 2% Cab Sauvignon and 1% Petite Verdot

$62

Cabernet Sauvignon / Murphy Goode 2017 / Sonoma, CA

A great varietal expression of one of our favorites tried and true wines. Look forward to aromas and flavors of black cherry with a hint of black licorice. The finish will add notes of thyme, chocolate, vanilla, and just a touch of toast.

$48

Cabernet Sauvignon / Saveur du Temps 2016 / Pays d'Oc, France

Bold red cherries and red licorice on the nose. Flavors of black pepper and chocolate with subtle notes of baking spice and nice grippy tannins. Bronze Medal from Concours des Vins de Nimes

$60

Cabernet Sauvignon / Bishop's Peak 2017 / Paso Robles, CA

Garnet in color with aromas of cassis and boysenberry. On the palate, notes of blackberry and dark cherry are complemented by hints of white and green pepper with a firm, dry finish with a touch of cedar.

$75

Cabernet Sauvignon / Mount Veeder Winery 2016 / Napa, CA

Wonderfully rich, ripe berries and summer cherry pie on the nose, complemented by hints of earth, cedar, rosemary, and dried sage. Dark cassis fruit layers with bright blackberry, building complexity with layers of mocha and peppercorn. 91 points from Wine Enthusiast

$115

Cabernet Sauvignon / Pride Mountain Vineyards 2015 / Napa & Sonoma, CA

Exhibiting charming fruit notes of cassis, plum and blueberry compote, along with chocolate, black tea, rose oil and coffee. The palate is rich, lush and opulent and its age worthy tannins are present without being overwhelming.

$150

Cabernet Sauvignon / Stag's Leap Winery / Stag's Leap, Napa, CA

Rich and dark, with an abundance of blackberry, cherry and dark plum alongside nuances of lifted violet, sweet cinnamon and clove spice. On the palate, the dark berry fruits boom with blackberry, plum and cassis, but there is also a beautiful savory quality exhibiting notes of leather, tobacco and earth, giving this Cabernet a classic old-world feel and elegance.

$160

Cabernet Sauvignon / Silver Oak 2014 / Alexander Valley, Sonoma, CA

An alluring nose of chocolate covered strawberries, vanilla, nutmeg, truffle and sage. On the palate it has a broad yet delicate entry and offers cranberry flavors. They are complimented by raspberry, apricot and plum with savory black olive characters.

$180
20% Off All Take Out Libation Orders
Call (631) 367-6060 starting at 3pm daily to place your curbside pickup order.
Pickup between 4-8pm daily.

Read more about the sanitation steps we are taking to protect you and our staff, and how we are supporting our Grasso's employees during this time.
Download PDF